About Us:

Artword is a theatre company currently in Hamilton and formerly in Toronto.
Artword Theatre focusses on ensemble approaches that mix music, text and the visual.
Artword is committed to fostering the development and performance of theatre, music, dance and multi-media works.
From 1999 to 2006, in downtown Toronto, Artword also operated a 150-seat performance space (Artword Theatre), a 60-seat performance space (Artword Alternative), and Artword Gallery, a 1500 square-foot exhibition space.
In 2007, Artword Theatre relocated to Hamilton, Ontario, where we continue to create and produce, and tour theatre. Artistic Director is Ronald Weihs and Managing Director is Judith Sandiford.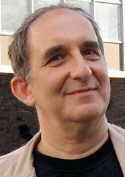 Ronald Weihs, Artistic Director of Artword Theatre, is a playwright and director. He studied English Language and Literature at Victoria College, University of Toronto, where he wrote his first play, Moira, a musical. He spent a year (1972-73) as a member of the Toronto Workshop Productions company, directed by George Luscombe. In 1975 he moved to British Columbia and toured with the Caravan Stage Company, writing the script for Hands Up: The Bill Miner Story (1977). In 1980, he wrote and directed Highball!, a musical play about logging, for Touchstone Theatre. In 1981, he co-founded Island Stage Theatrical Company in Duncan, BC, restaged Highball!, and took it on tour to logging communities.


In 1982, he returned to Toronto to write The Wobbly with George Luscombe (1982 and 1983). In 1983, he went back to BC to work on the new version of Hands Up!, directed by Richard Pochinko, which toured Washington, Oregon and California. That same year, he went to Arctic Quebec where he conducted a 10-week theatre workshop for Inuit actors and directed an original collective play. In 1985, he directed Ida Carnevale in Temptonga, presented at the Canada Pavilion at Expo '86 in Vancouver, and remounted in Toronto in 1987. In the late 80s, his musical comedy The Resurrection of Henry Ford was selected by The Writers Theater of New York City for workshop development. His clown musical, The Beavers, was produced in 1987 by Theatre Resource Centre, directed by Richard Pochinko, and in 1990 by Native Earth and Theatre Resource Centre, directed by Tomson Highway.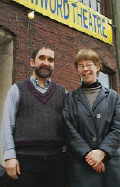 In 1993, together with his partner Judith Sandiford, he founded Artword Theatre. From 1993 to 1998, Artword operated a 60-seat studio theatre at 81 Portland Street, Toronto. In 1998, he and his partner Judith Sandiford renovated a former factory next door at 75 Portland and created three arts spaces: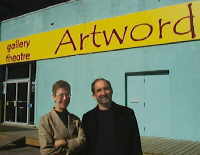 a 150-seat performance space, a 60-seat studio theatre and a 1500 sq.ft. art gallery. The new facility opened in April 1999. From 1999 to 2006 (when the landlord sold the building to a condo developer), Artword was vital to the Toronto arts scene. The facility was home to many theatre and dance companies as well as providing a venue for music and an exhibition space for visual artists. It was also the home base for all Artword's productions.
Productions written and directed for Artword since 1993:
In 1994, Weihs directed Mama Says You Are What You Do, a play that he wrote based on interviews with working people. He wrote and directed me2 (1994), an evening of two short plays adapted from stories by Alberto Moravia, and a stage adaptation of Chaucer's Troilus and Criseyde (1995). In 1996, he created a dance piece Echo and Narcissus (1996), in collaboration with dancers Hedy Minten and Michael DuMaresq. In 1997, he wrote and directed Whoever You Are, based on a story by famed science fiction writer Judith Merril. In 2002 he wrote and directed the musical Toronto The Good (2002), based on life in Toronto in 1895. In 2003 he wrote and directed Sur, an adaptation of a story by Ursula K. LeGuin.


Weihs also directed Charly Chiarelli's two Sicilian plays Cu'Fu (1999, 2001) and Mangiacake (2001, 2002), both of which were filmed for Bravo Television. He dramaturged and directed Allan Merovitz's If Cows Could Fly (2000, 2001, 2008).


From 2004 to 2006 he was AfriCan Theatre Ensemble's Resident Director, and directed their productions of Death and the Kings Horseman by Nigerian Nobel Laureate Wole Soyinka (May 2004), Toronto writer/performer Donald Carr's The Full Nelson (February 2005) and Egyptian author Tawfik al-Hakim's comedy Fate of a Cockroach (April 2005). He also directed their November 2004 Soirée and conducted numerous training workshops in ensemble performance. He dramaturged and directed a new work Market of Tales (November 2005) with the AfriCan Theatre Ensemble at Artword Theatre.


His new play The Gambler, based on the Fyodor Dostoevsky novel, was mounted by Beggarly Theatre and directed by Molly Thom at Artword Theatre in January-February 2006. This was the final production at Artword's 75 Portland premises.


Artword Theatre, from a technical point of view, is in storage (as of spring 2006). Artistically speaking, we are currently very active in seeking out new directions and new opportunities, as we carry out the exciting process of reimagining ourselves.


In 2007, Artword developed a new theatrical work Ghost Ship, directed and dramaturged by Weihs. In 2008 Weihs directed and played fiddle in Artword's remount of Allan Merovitz's If Cows Could Fly, in Hamilton and a three-week run in Ottawa.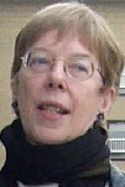 Judith Sandiford is managing director of Artword Theatre and curator of Artword Gallery. She is also a visual artist and a theatre designer. She has worked on all productions, concerts and events produced by Artword Theatre from 1993 to the present. She has functioned as producer, graphic artist, lighting designer, technician, scenic painter and stage manager.


As designer, she has done set and some lighting design for the following Artword productions: Market of Tales (Nov ember 2005), Fate of a Cockroach (April 2005) The Full Nelson (February 2005), Death and the Kings Horseman (2004), Sur (2003), the musical Toronto The Good (2002), Cu'Fu? (1996-2002), Mangiacake! (2001-2002), Whoever You Are (1998), Echo and Narcissus (1997), Chaucer's Troilus and Criseyde (1996), and me2 (1995).


She has also designed for dance: Fire, Air, Earth, Water (2002 and 2004) and Onibaba (2002) two collaborations with choreographer/ dancer Meiko Ando, and two works for choreographer Michael DuMaresq, "and in this room" (2002), and Dancing Barefoot with Patti, all produced at Artword. She wrote the libretto for the opera Heloise (based on the 12th C. text The Letters of Abelard and Heloise), with music composed by William Beauvais.More recently, she scripted Artword's 2007 project Ghost Ship, based on the migrations of Senegalese to Spain.


As a visual artist, Judith Sandiford produced a body of large-scale multi-panel paintings and drawings based on energy, instability and transformation, ideas from physics and cosmology (from 1984 to 1996). From 1988 to 1995, she was actively involved in running Workscene Gallery, an artist's collective on Queen Street West, and had a number of solo shows there. She also exhibited at Open Studio and at Blackwood Gallery (U of T Erindale College), and since 1995, had various exhibitions at Artword Gallery. She was founding editor of Artword Magazine (formerly WorkSeen), a magazine for and by artists, and edited and wrote for the magazine's 23 issues from 1989 to 1996.


She has curated all exhibitions in Artword Gallery from 1993 to the present. She and Ronald have also built up the Artword Collection of artworks purchased from exhibitions at Artword and from our artist friends.