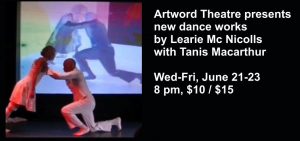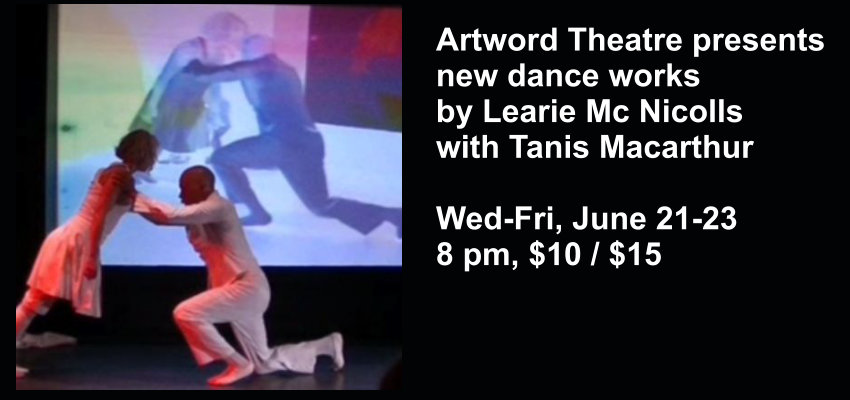 June 21 to 23, 2017, Artword Theatre presents a Contemporary Dance Showcase, curated by dancer-choreographer Learie Mc Nicolls. Featured is a new work, Seven Duets, choreographed and danced by Learie Mc Nicolls with Tanis Macarthur, exploring the lifts and falls in dance that can only be done with a partner.
Learie will also perform a new version of his solo work Night Journey, choreographed to selected recorded music by solo bassist Wilbert De Joode. This work was first presented in February (images below right).
Lighting and visual design by Judith Sandiford features real-time projections.
The program will be repeated for three evenings. June 21-23, Wednesday to Friday, at 8 pm, $10 advance (call 905-543-8512) / $15 at door.
Video excerpt below of Seven Duets, June 2017, choreography by Learie Mc Nicolls, danced by Tanis Macarthur and Learie Mc Nicolls.