Langston Hughes vs. Joe McCarthy, Fringe 2017 July 20-29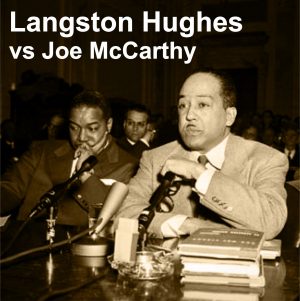 July 20 to 29, 2017.  Artword Theatre presents Langston Hughes vs Joe McCarthy, directed by Ronald Weihs and performed by Learie Mc Nicolls and Howard Jerome.
On March 24, 1953, Langston Hughes, renowned poet of the Harlem Renaissance, was summoned before the McCarthy Committee investigating communist subversion in the USA. This dramatic reading interweaves some of his testimony with selected poems.