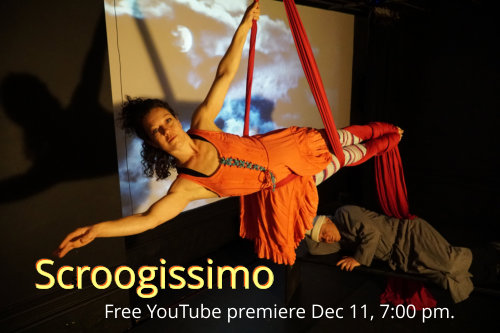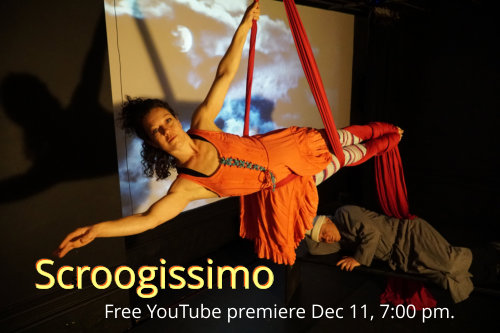 Scroogissimo for Christmas:
Free YouTube Premiere, December 11, 7:00 pm. Scroogissimo launches on the Artword Theatre Channel on YouTube on December 11 at 7:00 pm.
Ron has finally finished editing the video of Scroogissimo, shot and recorded by Gabe Etele at Artword Artbar on December 13, 2018. It was a great performance, and the video version is really good (Ron says modestly).
Here's the link: https://youtu.be/EQF0Oo15FOQ
Click on the link on December 11 at 7 pm (Hamilton time). There will be a half hour of live chat. Judith and Ron will be there, chatting from Rome (1:00 am). Charly will be there and other Artword people.
Then at 7:30, the movie starts and we'll watch it together. It runs about 1 hour 40 minutes.
If you like it (and you will) please click the Like button. And Subscribe to the Artword Theatre Channel. (It helps us a lot with YouTube.)
After the premiere, Scroogissimo will be permanently available on the Artword Theatre Channel, along with other full Artword plays and performances, trailers and samplers.
And everything on the channel is free to watch.
Scroogissimo
Scroogissimo is Artword Theatre's hit show based on "A Christmas Carol" by Charles Dickens. Written by Ryan Sero and Charly Chiarelli. Directed by Ronald Weihs, produced and designed by Judith Sandiford.
Charly plays "Ebenezu Scroogie", a Sicilian Hamiltonian who hates Christmas (bah, umbago) and terrorizes his clerk, Bob Cratchit, played by Jon-Gordon Odegaard. His nephew Fred is played by Jay Shand.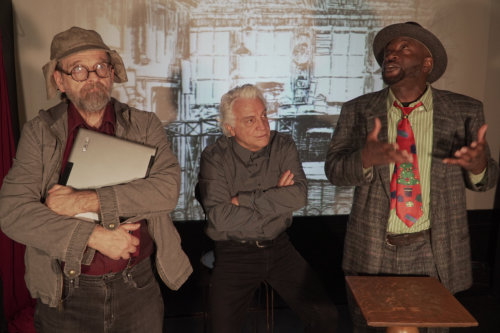 The Ghost of Christmas Past is played by Pamela Gardner.
The Ghost of Christmas Present is played by Paula Grove.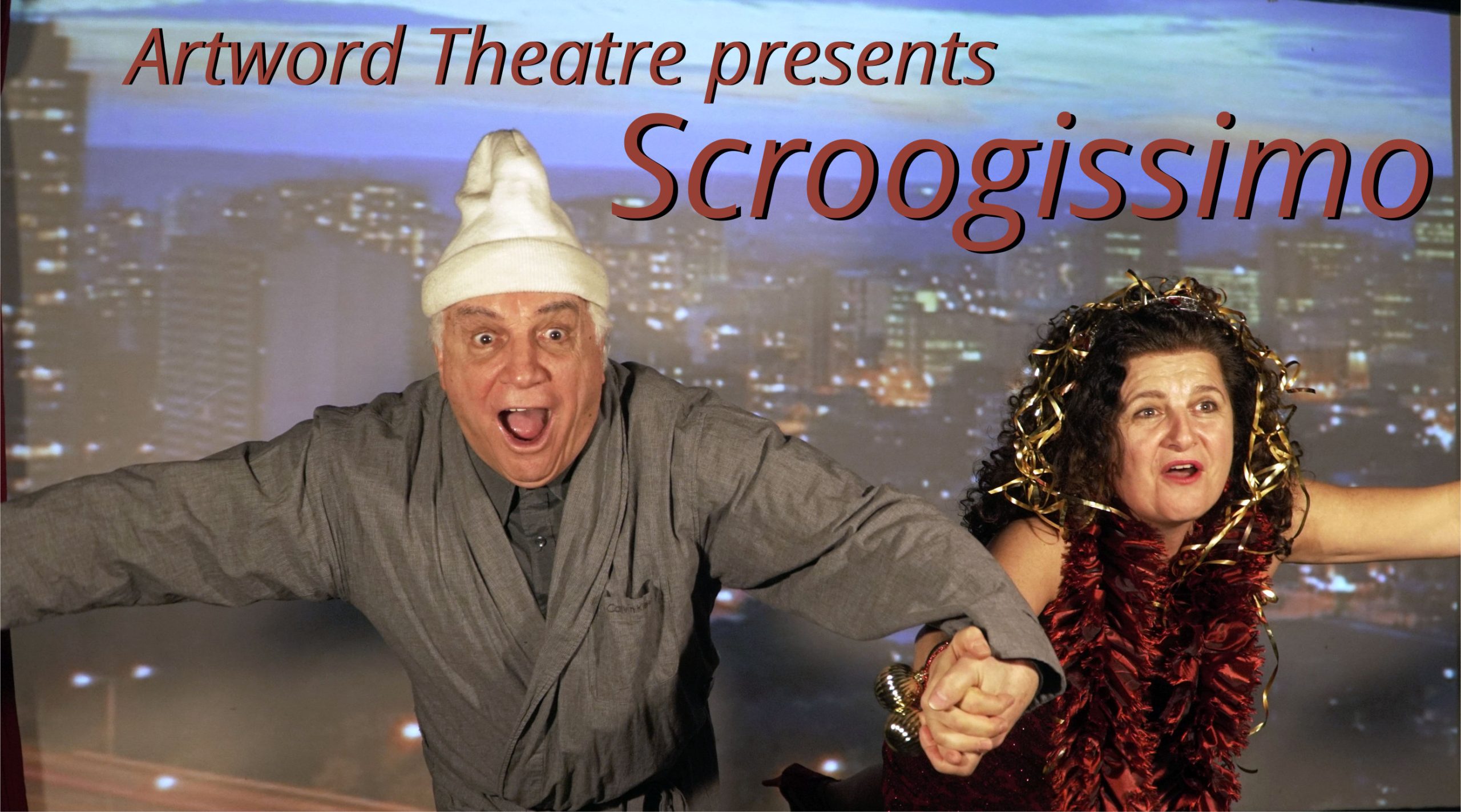 Val Kay plays the Ghost of Christmas Future, as well as Mrs. Cratchit.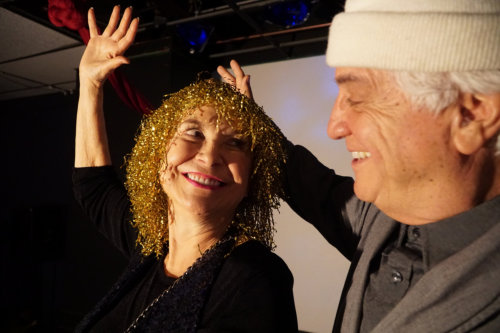 See the full story of this production in the 2018 Scroogissimo post.