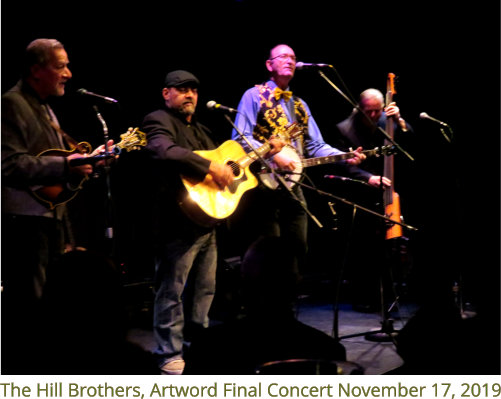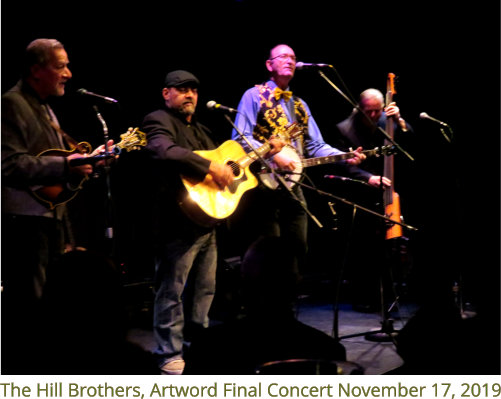 Artword Artbar closed it doors forever just before Covid slammed into our lives. Talk about timing! November 17, 2019, the Hill Brothers Bluegrass Band played our final concert to a sellout crowd. The musicianship is brilliant: Randal Hill (mandolin), Rocky Hill (guitar), Tim McDonald (banjo), Greg Street (bass). Videos of that final concert are now on the Artword Theatre YouTube channel. Beautifully shot, with excellent sound quality, by Gabe Etele (CMNIproductions).
Two sample songs for starters.
Sample song from the first set. "It Ain't Nothin",
sung by Rocky Hill: https://youtu.be/VWVPjbITzuk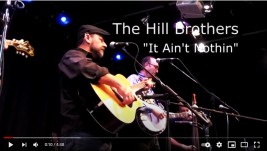 Sample song, second set, "Crossties on a Railroad"
sung by Randal Hill:  https://youtu.be/pqLtkon3898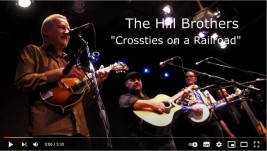 Full videos of the first set and the second set.
Part One: Full video of the first set:  https://youtu.be/itx4vIrk7wQ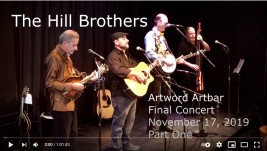 Part Two: Full video of the second set:   https://youtu.be/WNnW-ktlloA