Artword and Dance
We've always had a fondness for dance. From 2010 to 2012, we hosted 15 evenings of improvised dance and music called Behind the Kiln, organized by Tanis Macarthur, featuring improvised music by invited musicians and real-time video mixing by Judith Sandiford [image right].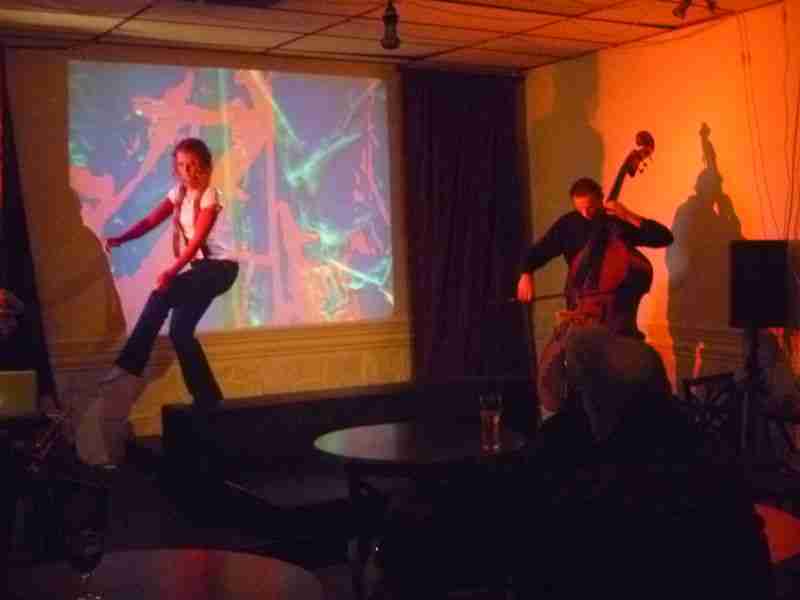 From 2014 to 2017, we did a new series called Big Dance Little Stage (12 events) organized and curated by choreographer Learie Mc Nichols. This also included real-time projections. [Image below right.]
In 2014, Learie Mc Nicolls turned the downstairs space into a dance studio, and became Artword Theatre's Choreographer in Residence.
His own dance productions included Transformation (directed by Ronald Weihs), Once I Lived in the Box, The Parrot of Paradise, Seven Duets, Night Journey, and Fairy Tale.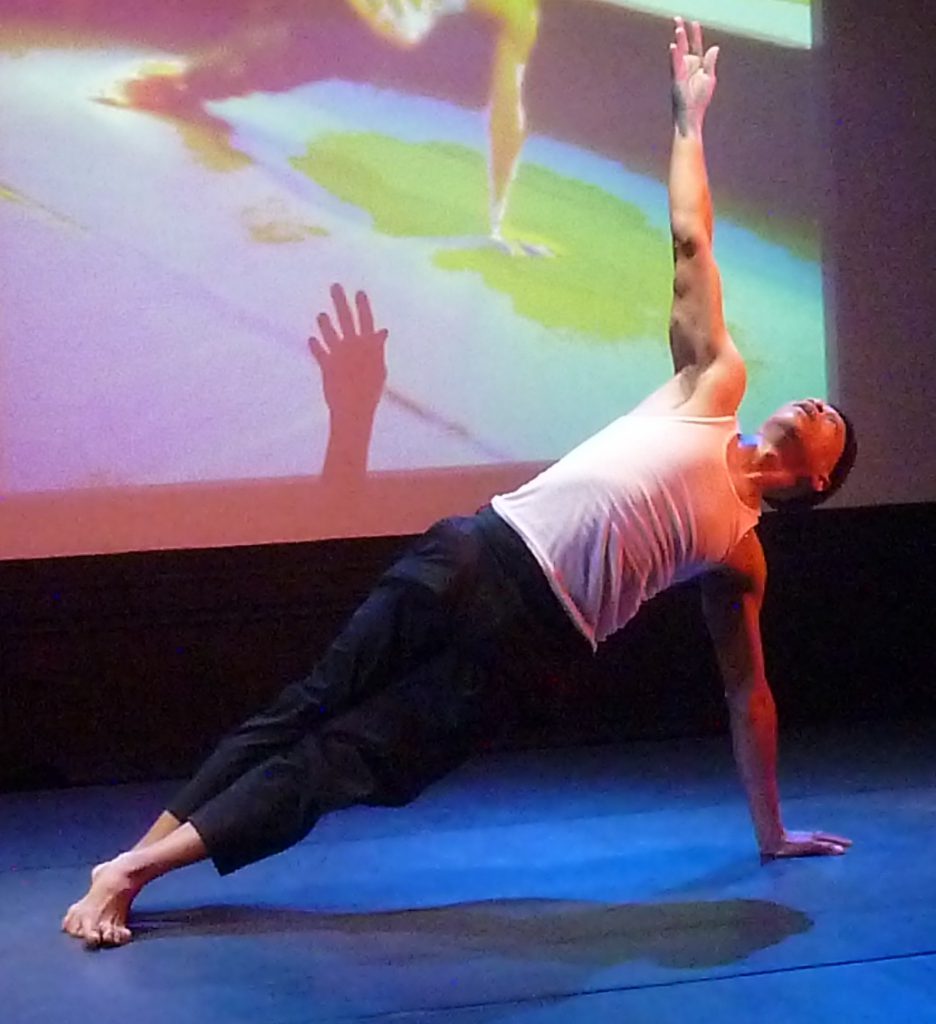 Learie choreographed productions of James Street and MacBush: The Musical. For about two years, he also contributed jerk chicken dinners and Trinidad-style patties to the Artword Artbar menu.