Gwen Duncan, owner of The Tribal Gallery, presented a series of amazing concerts at Artword Artbar, from 2009 to 2013. Her shop, The Tribal Gallery, was a storefront on James Street North, full of exotic jewellery from North Africa, fabrics, carpets, and artworks. Her love of music was equally exotic: Persian, Turkish, Egyptian, Chinese, Gypsy, Balkan, Gospel, Cajun, Metis, and Blues musicians.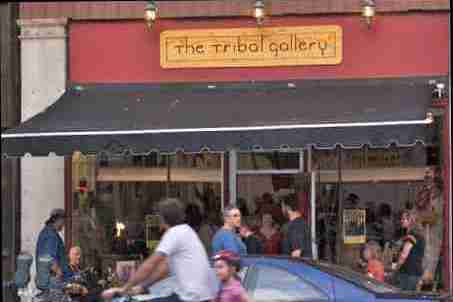 We started working with Gwen in 2009 when she brought the remarkable blues guitarist Michael Pickett to our stage on Saturday December 12, 2009. The stage platforms were in place, but not much else. On the upstage wall is a painting by Ellen Irving, whose art show was in the Gallery.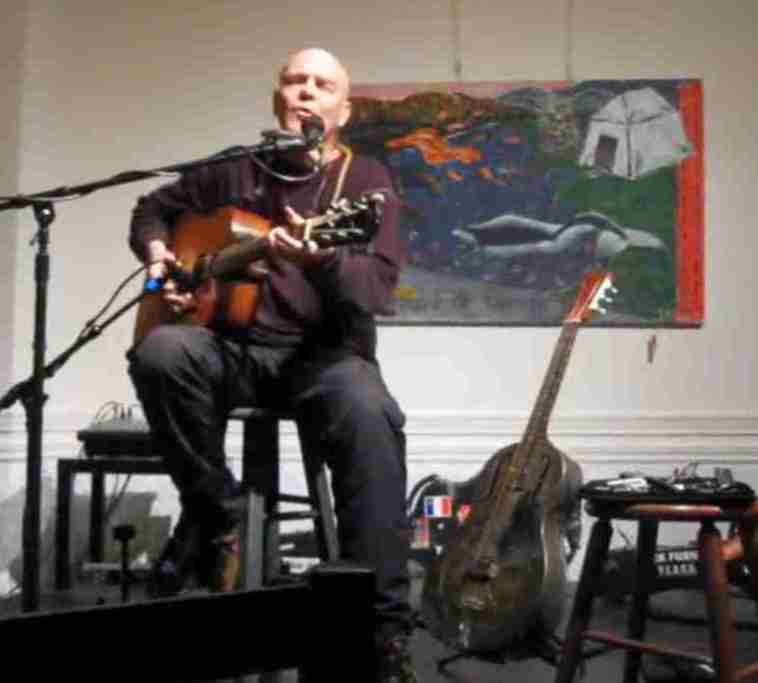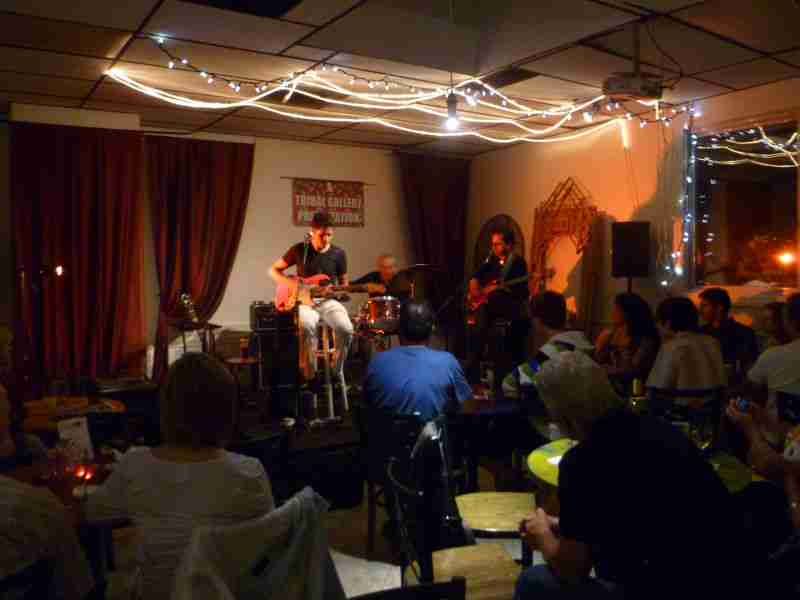 The photo left is the first official Tribal Gallery show on our stage, August 21, 2010, performed by blues guitarist Jordan John, with his father Prakash John on bass.
Gwen curated a total of 38 concerts of Blues and World Music, bringing a wide range of superb musicians under the banner of The Tribal Gallery, from May 15, 2010 to October 12, 2013.